The Mumush festival is located near the village of
Adrianu Mic, Mures county, Romania
. The GPS coordinates for the festival entrance are
46.496199, 24.791438
, so you can just follow it there. The last kilometer will be on a dirt road, but it's in good condition. There will also be plenty of signs on the road leading to the festival, so it should be easy to locate, even if you've never visited Romania before.
In case you can't come with a car, you can get to
Miercurea Nirajului
by
public transport
(there are buses from
Targu Mures
every half an hour during the day), and we will have transport ready for you from there. Please let us know at
hello@mumush.world
when you are planning to arrive, so we can schedule the transport accordingly.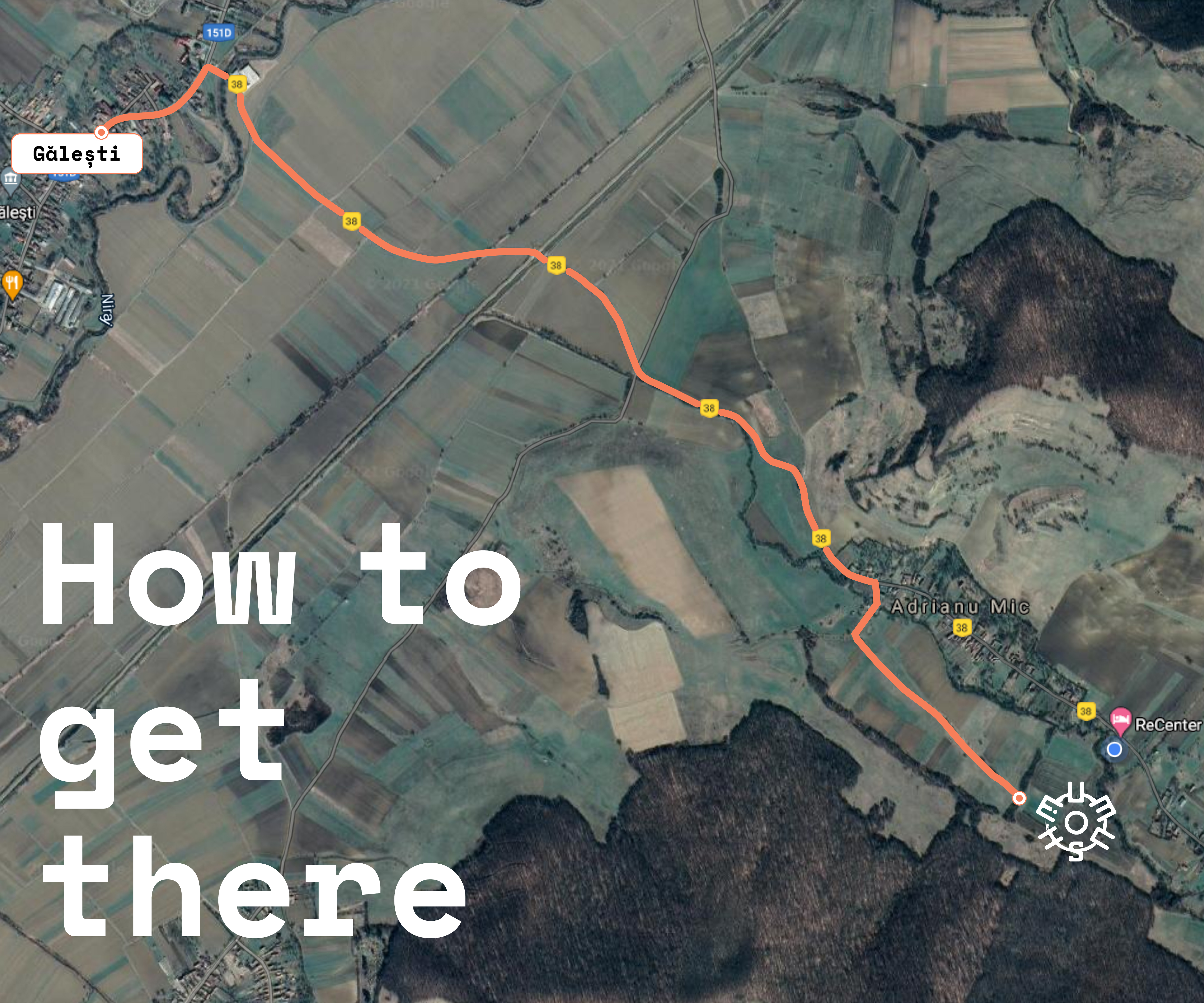 Can people under 18 attend the festival?
People under the age of 18 will only be able to attend with adult supervision. If you are under 18 you will only be able to get your bracelet together with your adult companion. Entrance for children under 14 is free.
Is there a place to camp?
Yes, camping is permitted anywhere on the festival grounds, but please be aware not to camp on roads or where you could disrupt the function of the area (in front of bars, dance floor etc). We have a dedicated area set up for campers and vans, we suggest to bring your own shade if you plan to camp near your car. The festival has showers, toilets, sinks and a dish washing station.
Yes, you can bring in food. We strongly recommend to keep the food in an area where it is not easily accessible to animals. The festival grounds are not entirely closed off, so animals from the surrounding forests can enter and eat your food (there are dogs, sheep, deers and potentially bears). On the other hand you will have the possibility to purchase a variety of food at all times on the Mumush festival grounds at a reasonable price.
Can I bring alcoholic beverages?
Yes, you can bring in alcoholic beverages, but you will have the possibility to purchase everything you would need at the Mumush Bar at a reasonable price.
Can I make a fire in the camping area?
No, you cannot make an open fire. There will be prearranged camp fires in designated places maintained by the organizers. All other fires are strictly prohibited.
What is prohibited to bring into the festival?
Firearms, explosives, fireworks, weapons of any kind and illegal substances according to Romanian law are prohibited.
Yes, you can bring pets. We love animals but please be aware that a festival can be very stressful for them. If you decide to bring your pet, he or she must have a vaccination certificate, an anti-rabies vaccination certificate at least a year old, a bordetella(kennel cough) vaccination certificate, a microchip, a leash, a mouth guard and a collar with a medallion with the owner's name and phone number on it and we will register the pet's name and breed.
You can pay with RON(Romanian LEU) in cash. There are no ATM-s on or near the festival grounds. The closest ATM is in the city 8 kilometers away.
Yes, you can get involved in many ways. If you are interested in volunteering, you are a vendor, visual artist, musician or you have an idea of a project that you think would fit well with our concept, feel free to check out our
contact
section and get in touch with us.
The organizers of the Mumush festival reserve the right to refuse entrance and impose departure for people who do not comply with the festival's regulations.
The purchased ticket will be exchanged for a wristband at the entrance of the festival. By wearing the wristband, you accept the terms and conditions of the event and adhere to its rules and regulations. The organizers of the festival can record photographic images and audio video content in which you appear without further consent. By wearing the wristband you are entitled to use all the available facilities on the festival grounds, participate in the programs between the 18th of August 2022, 3PM EEST and 23rd of August 2022, 12PM EEST.